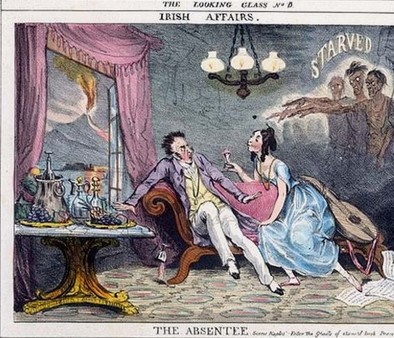 Landowners in County Meath 1876
Taken from Land Owners in Ireland – Return of owners of land of one acre and upwards – Presented to both Houses of Parliament. Original publication to be found here And another copy here
We have disregarded the roods and perches of the lands occupied.
Population in 1871 95,558
Inhabited houses 18,814
NAME ADDRESS ACREAGE
Adams, the Misses Dublin 349
Adlercron, Geo. Reps. of, Killiney, Co. Dublin 407
Adlercron, John L. Killiney, Co. Dublin 373
Allen, Rev. Thomas Drogheda, 277
Allen, Thomas Cordooey, Kilmainhamwood 8
Allen, William Cordooey, Kilmainhamwood 8
Alley, George Dublin 24
Alley, Japhet, Reps. of Dublin 13
Armstrong, Andrew, Drogheda 318
Reps. of
Armstrong, Elizabeth Kingscourt 56
Armstrong, James Newrath, Kells 106
Armstrong, John T. 15 Lower Dominick St., Dublin 527
Athlumney, Lord Somerville, Co. Meath 10,213
Atkinson, Edward Ashfield, Kilmainhamwood 185
Atkinson, Edward Glencullan Castle, Co. Limerick 41
Auchmuty, Mary, Rep. No address 302
Aungier, Mark 17 Lower Dominick St., 824
Austin, Peter Slanduff, Navan 264


Bailie, Richard Culmore, Derry 215
Balfe, John Julianstown, Co. Meath 13
Balfour, Blaney T. Townley Hall, Drogheda 1,453
Balfour, H. B. Townley Hall, Drogheda 6
Ball Captain A. W. Shirley Causestown, Navan 369
Ball, Laurence Bellewstown, Co. Meath 201
Ball, Miss 28, Clare St., Dublin 529
Ball, Mrs., Dublin 36
Ball, Richard Clonmellon 130
Bannon, Peter Duleek, Drogheda 5
Barbidge, John W., Clonee, Ballivor 50
Barker, Henry O. 6, Gardiner's Row, Dublin 746
Barlow, Arthur North George's St., Dublin 500
Barlow, James 101, Lower Mount St., Dublin 577
Barlow, John Sybil Hill, Co. Dublin 1,118
Barlow, Rev. Wm. Edwd. Bath, England 270
Barnes, John Coote 69 Stephen's Green, Dublin 564
Barnes, Rositer Court of Chancery, Dublin 115
Barnes, William Arthur Westland, Moynalty 464
Barnewall, Sir R. Bart No Address 134
Barnewall, Richard Ballardan, Trim 544
Barnwall, Thomas Bloomsbury, Kells 2,782
Barnwell, Charles Dublin 272
Barry, Henry 8 Pembroke Rd, Dublin 18
Barry, Robert Ardrums, Agher, Enfield 198
Battersby, Col. F. Reps of Dublin 284
Battersby, Dr. F. 15 Warrington Place, Dublin 137
Battersby, Francis Baltown, Kells 128
Battersby, Dr. G. Wellington Row, Dublin 20
Battersby, George Dublin 576
Battersby, John L. Bobsville, Crossakeel 226
Battersby, Robert H. Lakefield, Crossakeel 329
Battersby, W. A. No Address 481
Beahan, Owen, Reps of Palace St., Drogheda 55
Beaufort, Rev. William No Address 221
Bellew, Lord Barmeath, Co. Louth 204
Benson, John Baggot St., Dublin 386
Beresford, Rt. Hon. and Palace, Armagh 21
Most Rev. Marcus Jervais
Berry, Francis R. No Address 80
Berwick, John R. Coolfadda House, Bandon, Co Cork 7
Bishop, John Dunboyne, Co. Meath 9
Blackburne, Francis W. Galtrim House, Bray 691
Blackburne, Margaret Tankardstown, Slane 604
Lefroy
Blackburne, W. F. Golbourne Ho., Bray 580
Blacker, J. R. Reps of No Address 340
Blackwood, Hon.and No Address 1,374
Rev. W.S.
Blake, James High Street, Trim 46
Blake, John Red Bog, Dunshaughlin 4
Blake, Philip Ladyrath, Navan 226
Bligh, Major F. C. 40 Lower Dominick St. Dublin 491
Bobbett, Patrick Clonee, Co. Dublin 122
Bobbett, William Crickstown, Ashbourne 92
Bolton, Francis G. Bective, Navan 3,516
Bomford, George Oakley Park, Kells 2,436
Bomford, John Ferns, Kilcock 871
Bond, Willoughby Farragh, Longford 1,525
Booker, Mr. Kells, Co. Meath 185
Bor, E. J. Ballindooley, Edenderry 108
Bourne, Richard E. Ashbourne, Co. Meath 279
Boylan, Thomas Hiltown Ho., Drogheda 2,914
Boyle, Mary Red Bog, Dunshaughlin 1
Boyle, Owen Commons, Navan 1
Boyle, Patrick Commons, Navan 1
Boyle, William Commons, Navan 9
Boyne, Lord Burwarton, Shropshire, England 2739
Boyne Navigation Co. Athlumney, Navan 7
Brabazon, Burton Dromiskin, Castlebellingham, Co. Louth 331
Brabazon, George P.A. Longford Ho., Duleek 232
Brabazon, H., Reps of Castlebellingham 3
Brabazon, James, Reps of Mornington, Drogheda 910
Brabazon, Rev. John Rehan Glebe, Ballycumber 615
Brabazon, Rev., William M Swinford, Co. Mayo 642
Brabazon, William, Reps of No Address 15
Braddish, William No Address 63
Bradley, John Dowdstown, Wilkinstown, Navan 20
Bradley, Patrick Mooretown, Navan 405
Brady, Bridget Market Square, Navan 19
Brady, D. F No Address 61
Brady, Mary Robinrath, Navan 20
Brady, Rev. Mazarin Randalstown, Navan 299
Brady, Patrick Dunboyne, Co. Meath 3
Brannigan, Thomas Shop Street, Drogheda 64
Bredin, Alexander Portadown, Co. Down 67
Bredin, Robert E, jun. 97th Regiment, Portadown 158
Brennan, Geo., Reps. of No Address 392
Brennan, Robert Leeds Woollen Hall, 870
Corn Market, Dublin
Bridge, John No Address 160
Brodigan, Francis Pilltown Ho., Drogheda 726
Brophy, William London 92
Browne, Anthony Elm Grove, Ballincor 1,017
Brunton, Francis Anna Cottage, Strand, Clontarf 208
Bruton, Michael Red Bog, Dunshaughlin 2
Bryan, George Jenkinstown Castle, Kilkenny 3,055
Buchanan, Mary Market Square, Navan 20
Buller, Lady Elizabeth 5, Old Palace Yard, London, S.W 470
Bunbury, Col., Reps of Co. Carlow 429
Burrowes, Sir E.D., Ballymore –Eustace, Co. Kildare 247
Burrowes, T. A., Reps of No Address 1,248
Bury, Charles Woodville, Robertstown 167
Bury, John No Address 274
Bulter, Mrs., Trim, Co. Meath 235
Butler, Thomas Priestown House, Co. Dublin 509
Butler, Whitwell Staffordstown, Navan 381
Byrne, James Commons, Navan 4
Byrne, Patk., Reps of West Street, Drogheda 10
Byrne, Thomas Commons, Navan 1
Byrne, William C., Boranstown, Garristown, Co. Dublin 24
Caddell, Robert Harbourstown, Balbriggan 1,372
Cairnes, John E. Drogheda ` 761
Cairnes, Thomas P., Stameen Ho., Drogheda 1,175
Cairnes, William H., Dublin 259
Caldwell, Andrew G., 88 Upper Dorset St, Dublin 484
Caldwell, Charles B., England 1,661
Caldwell, William B., England 122
Callaghan, Mrs., London 34
Callaghan, Thomas Commons, Navan 1
Carew, Laurence Kildangan, Kilcock 449
Carew, Thomas Kildangan, Edenderry 301
Carleton, Christopher Littlerath, Trim 293
Carleton, David Craystown, Kilmessan 307
Carpenter, Thomas West Street, Drogheda 2
Carter, W. H, Reps. of Donadea, Kilcock, Co. Kildare 166
Carty, Thomas, Reps of Drogheda 1,094
Casey, Edmond The Donahies, Raheny, Co. Dublin 404
Casey, James Market Square, Navan 84
Cassidy, Thomas Red Bog, Dunshaughlin 3
Cemeteries, Committee Glasnevin 47
of, Dublin Catholic
Chadwick, John and Francis Drogheda 5
Chaloner, Richard Kingscourt, Moynaulty 2,100
Chamberlain, Tankerville,W 4, Longford Place, Monkstown 588
Chamberlain, William Crewhill, Maynooth 218
Chambers, E.C., Reps of No Address 1,048
Chapman, Sir B., Bart Killna Castle, Clonmellon 241
Chapman, William Southhill, Delvin 1,386
Chester, Finlay Williamstown, Castlebellingham 347
Chester, Miss, Henrietta Cartown, Drogheda 434
Church Temporalities, Dublin 2,919
Commissioners of.
Clarke, John James St., Drogheda 109
Clarke, Owen Possextown, Nobber 385
Clements, Theophilus Rathkenny House, Tullavin 632
Clifden, Viscount Gowran Castle, Kilkenny 500
Cliffe, Anthony Enniscorthy, Co. Wexford 276
Cliffard, David L., Ennistown, Kilmessan, Navan 200
Clinton, Joseph Archdeaconry, Kells 6
Cloncurry, Lord Lyons, Co. Kildare 306
Clouston, Robert Ballynagarvey, Navan 415
Coates, Arthur Pemberton, Wigan, England 204
Coates, Matthew, W., Bridestream, Maynooth 741
Coates, Saml., Reps. of No Address 470
Coddington, Eleanor Oldbridge, Drogheda 850
Coddington, Henry, B., Oldbridge, Drogheda 2,604
Coddington, Mrs., No Address 6
Coddington, William Oldbridge, 642
Coghill, Sir John J., Castletownsend, County Cork 1,269
Colclough, Reps.of Carthy No Address 714
Colgan, Maria Kilcock 111
Colgan, Mark Castlerickard 624
Colgan, T., Dublin 33
Collins, Rose Trim 25
Commissioners of the Town Hall, Kells 501
town of Kells
Commissioners of the Market House, Trim 762
town of Trim
Connell, Patrick Glinn, Summerhill, Co. Meath 139
Connolly, James Dublin 602
Conyngham, The Marquis Slane Castle, Slane, Co. Meath 7,060
Cooper, Henry Cooperhill, Co. Meath 410
Cooper, John MountGranville, Drogheda 135
Corballis, Miss E. The Manor, Ratoath, Co.Meath 167
Corballis, James H., The Manor, Ratoath, Co. Meath 941
Corballis, John R., Milltown, Co. Dublin 951
Corballis, John R., Ratoath 1,182
Corballis, William H., The Manor, Ratoath, Co. Meath 579
Corbally, Hon., Mrs., Corbalton Hall, Tara, Navan, Co. Meath 5,033
Corcoran, Jane Broadford, Moyvally 12
Cornelle, Mrs. Anne Scotch Quarter, Carrickfergus 147
Cornwall, John Castleparks, Slane 54
Corporation of Drogheda Drogheda 121
Corrigan, John Gaskinstown, Duleek 1
Cosgrave, Frederick 5, Upper Rutland Street, Dublin 241
Costello, Richard Kilglin, Kilcock 56
Cowley, Patrick Batterstown, Co. Meath 2
Cowley, William Ratoath, Co. Meath 20
Cox, Ambrose Dublin 42
Coyle, Thomas Kilmoon, Ashbourne 7
Cramer, Oliver Dublin 306
Crawford, A. S., Belfast 754
Crawford, Wm. S., Reps of Crawfordsburn, Co. Down 1
Cregan, Christopher Commons, Navan 2
Cregan, Michael Commons, Navan 1
Crosthwaite, Leland Bellville, Donnybrook 112
Crozier, William 40, Mountjoy Square, Dublin 8
Cruise, Dr. Richard F., 3, Merrion Sq., West, Dublin 340
Cullen, James Liscarton, Navan 745
Cullen, Michael 18, James' St, Liverpool 221
Cullen, His Eminence 59, Eccles St, Dublin 1,101
Paul, Cardinal, (In Trust)
Cullen, Paul 18, James' St., Liverpool 221
Curry, Charles Bridge St, Navan 1
Curtis, Andrew Commons, Navan 2
Curtis, John, Reps. of Flemingstown Naul, Co. Dublin 1
Cusack, John M. Dublin 186
Cusack, Sir Ralph S., 24, Rutland Sq., Dublin 1,229
Cusham, Thomas No Address 1
Dalton, G. T., Kells 412
Daly, Edward Mullingar 164
Daly, John Cultrummer, Dunshaughlin 14
Daly, Robert Bedford Laurence St, Drogheda 179
Daniel, Robert George New Forest, Tyrrellspass, Co 515
Westmeath
Darcy, Thomas L., Galtrim, Summerhill 191
Dardice, Christopher Staholmog, Carlanstown, Kells 3
Darnley, Earl of Clifton Lodge, Athboy 21,858
Davis, Richard Trim 14
De Bath, Sir Henry P., London 1,407
Bart.
Decies, Lord Bolam House, Northumberland 979
Delaney, Thomas Johnstown, Dunshaughlin 106
Delany, Edward Portain, Batterstown, Co. Meath 207
Delany, Edward Woodstown, Culmullen, Dunshaughlin 112
Delany, John R., Grennanstown, Athboy 265
Delany, Marks, Knockmark, Dunsany, Navan 22
Delany, Marks, Dunmow, Navan, Co. Meath 104
Dempsy, Catherine Dublin 10
De Ros, Lord Strangford, Co. Down 1,271
Devine, Anne, Reps of St. Helen's, England 1
Devine, Patrick Duleek St, Drogheda 8
Devlin, Thomas Santry, Co. Dublin 23
Dewhurst, Daniel Plantation, Kingscourt 269
Digges, Mrs., 131, Rathgar Road, Co.Dublin 3
Dillon, Sir John, Bart Lismullen, Navan 3,209
Dillon, John Gaskinstown, Duleek 2
Dillon, The Misses Rathmines, Co. Dublin 82
Dogget, Richard Mooretown, Ardcath 1
Donagh, Francis Newtown, Drogheda 301
Donaldson, Richard Hartstown, Clonmellon 1,321
Donnelly, James Longwood 54
Donovan, J. T., Parsonstown, Slane 642
Donovan, William S., Trinity College, Dublin 1
Dooley, Samuel, Reps of Moorechurch, Julianstown 201
Doran, Sarah O' Farrell, Dublin 713
Dorchester, Lord London 628
Dowd, Margaret Shop Street, Drogheda 20
Dowling, Christopher Dunleek 92
Dowling, Rev. J., Clonmellon, Co. Westmeath 160
Dowling, John Duleek 86
Doyle, Richard Walterstown, Dunboyne, Co. Meath 71
Doyne, Philip Foxhall, Kilkenny 180
Drake, A. S., Rathvale, Athboy 352
Drake, Richard Batterstown, Skreen 255
Drapers' Company, The London 563
Duffy, John Mooretown, Ardcath 1
Dunne, Daniel No Address 311
Dunne, Laurence Piper Hill, Clonee 465
Dunne, Patrick Carrollstown, Trim 673
Dunsany, Lord Dunsany Castle, Dunsany, Co. Meath 3,988
Dyar, Alexander Huntsville, Alabama, America 46
Dyas, Joseph H., Athboy 816
Dyas, Nathaniel H., Athboy Lodge, Athboy 1,237
Dyas, Nathaniel H., Platten, Drogheda 118
Eden, Alice Julia Hawkshurst, Kent, England 129
Edgeworth, Rev. Essex Kilsmewley House, Edgeworthstown 296
Egan, William North King St, Dublin 96
Egginton, Robert Painestown, Navan 543
Ellison, Mrs No Address 514
Ennis, Bartholomew Collierstown, County Meath 373
Ennis, John Athlone 1,573
Ennis, Nicholas Claremount, Julianstown 165
Essex, Earl of London 1,303
Evans, Geo. William, 11, Summer Hill, Dublin 21
Reps of
Everard, Mat, Thurstianstown, Slane 53
Everard, Nugent T., Randalstown, Navan 2,311
Everard, Patrick Thurstianstown, Slane 53
Fagan, Matthew No Address 51
Farrell, Christopher Porterstown, Maynooth 49
Farrell, Francis A., Thornhill, Bray 573
Farrell, James 30, Merrion Square, Dublin 1,673
Farrell, John Arthur Moynalty 4,084
Farrelly, Philip Marvelstown, Carlonstown, Kells 4
Fay, Mary Cannon Row, Navan 1
Fay, Thomas F., Ulster Bank, Trim 213
Fearis, Maj.-Gen., Wm., United Service Club, London 83
Fegan, Edward Kilglin, Kilcock 70
Ferguson, John Summer Hill 137
Ferguson, Hamilton Crumlin, Co. Antrim 30
Ferguson, R., No Address 208
Fetherston, Rev. John, Dublin 348
Reps of
Fetherston, H., Richard S., Rockview, Killucan, Co. Westmeath 439
Filgate, Charles Ashcreigh, Ballinasloe 826
Fingall, Earl of, Killeen Castle, Dunshaughlin 9,589
Finglis, William Gormanstown, County Meath 1
Fitzgerald, Peter N., No Address 793
Fitzherbert, Thomas Blackcastle, Navan 2,011
Fitzpatrick, Thomas Trimgate St., Navan 1
Fitzsimons, John 6, Little Britain Street, Dublin 102
Fletcher, Rev. J. J. Malahide, Co. Dublin 252
Flood, Peter Red Bog, Dunshaughlin 1
Flood, Thomas Mooretown, Ardcath 3
Flynn, Henry Red Bog, Dunshaughlin 2
Flynn, Margaret Red Bog, Dunshaughlin 1
Forbes, A. K. Alfred H. Wynne, Agent, Collon 1,140
Forde, William Kilcairne, Navan 452
Forster, James F., Swords House, Swords, Dublin 301
Fowler, Robert Robinstown, Enfield 8,026
Fox, James George, Hubert Killaghy Castle, Mullinahone, 307
Co. Tipperary
Fox, Luke L. B. Longford, Co. Longford 560
Froode, J. N. 41, Bushfield Avenue, Donnybrook 522
Gainsford, Lieut-Colonel, The Grove, Dunboyne, Co Meath 113
Gannon, Edward J., Stephen's Green Club, Dublin 1,007
Gannon, N., Reps. of, Lara, Kilcock 211
Gardiner, Rev. William, No address 1,253
Gargan, Edward, Ardcath, Co Meath 330
Gargan, Joseph, Drakerath, Carlanstown, Kells 907
Gargan, Patrick, Newtown, Bellewstown 303
Garnett, Cope, Monkstown, Co Dublin 92
Garnett, Louisa, Killineer, Drogheda, 87
Garnett, Mary, Greenparks, Dunshaughlin 362
Garnett, Mrs H., Greenparks, Dunshaughlin 152
Garnett, Miss, Willmount, Kells 116
Garnett, Richard, Somerset, Clonee 1,195
Garnett, Samuel, Arch Hall, Navan 1,336
Garnett, William Stawell, Williamstown House, Kells 3,014
Gasteen, John No address 8
Gasteen, John, Corballis, Kildalkey 167
Gearty, Hugh, Augheraskea, Dunshaughlin 6
Gearty, James, Cultrommer, Culmullen 16
Gearty, Thomas, Merrywell, Dunshaughlin 122
Gernon, Henry C., Athcarne Castle, Duleek 321
Gernon, Thomas, Reps. of. Athcarne Castle 191
Gerrard, The Misses No address 9
Gerrard, Thomas, Boyne Hill, Navan 4,748
Gibbons, Ellen, Commons, Navan 3
Gibney, Bridget, Trim 7
Gibson, E., Dublin 245
Gibson, Edward, 23 Fitzwilliam Sq, Sth., Dublin 811
Gifford, Lousia, No address 206
Gilsenan, John, Reps. of, Liscarton, Navan 34
Godley, John, Dublin 11
Goff, Captain, Roscommon 11
Goff (Minors), No address 193
Goodban, Anne & 14 Kidbrook Villias, Blackheath, 251
Rev. Charles Landon Ashford Cottage, Barnstaple
Goodman, John F., Eccles Street, Dublin 30
Gore, Admirl, Agent – Paul Askin, 40 Lower 472
Sackville St, Dublin
Gore, Henry, Plantation, Kingscourt 19
Gormanstown, Viscount, Gormanstown Castle, Co Meath 9,468
Goslin, Mrs Vesey Place, Kingstown 1,250
Gough, George, Corrig-avenue, Kingstown 265
Gough, Robert, Roscommon 253
Gough, William, Commons, Navan 6
Governors of Simpson's, Great Britain Street, Dublin 654
Institution
Governors of Steevens' Dublin 1,120
Hospital
Gowran, W.A., a Minor No address 9
of Chancery
Gradwell, Ellen, Platten Hall, Drogheda 615
Gradwell, Richard, Dowth Hall, Drogheda 845
Graham, William Cromore, Doneraile, Co Cork 91
Grattan, Henry, Reps. of Celbridge Abbey, Celbridge 926
Gray, Mrs. Anne, Blackhall, Batterstown, Co Meath 24
Gregg, Rev, Tresham, Dublin 57
Green, Miss, 55 Waterloo Road, Dublin 207
Greene, Henry, Reps. of, Dunboyne, Co Meath 440
Greene, Mrs., Gaulstown, Duleek 303
Grierson, Philip, Kilcarbery, Clondalkin, 210
Co Dublin
Griffin, Mrs., Ballynaskea, Endfield 58
Grogan, Rev. John, No address 460
Grote, Joseph, Newcastle-on-Tyne, England 1,080
Halligan, Rev. Patrick, Ballivor, Athboy, Co Meath 24
Hamilton, C.W., Hamwood, Dunboyne 352
Hamilton, Eliza, Reps, of, No address 634
Hamilton, Francis, Rathdrum, Co Wicklow 8
Hamilton, Hans H., 28 Fitzwillaim Place, Dublin 911
Reps. of,
Hamilton, Henry A., Whitestown House, Balbriggan 277
Hamilton, Ion Y., Sheephill, Co Dublin 246
Hamilton, Rev. James, Ballymacoll, Dunboyne, Co. Meath 1,535
Hamilton, John E., 1 Eden Park, Kingstown, Dublin 39
Hamilton, Richard F., Frankford, Rathdrum 287
Hamilton, R.T., Local Government Inspector 276
Strabane
Hamilton, T. R., Vesington House, Dunboyne 280
Hanbury, Hugh, Tiffernock, Trim 574
Hanbury, Samuel, Dalystown 120
Handy, Alexander K., Park, Kinnegad 267
Hannigan, Anthony, Luckington, Dalkey, Co Dublin 167
Hardman, Robert, Tenelick, Co Longford 7
Harlin, Patrick, Castletown, Navan 82
Harpur, George, Killineer, Drogheda 229
Hart, Charles C., Killiney, Co Dublin 324
Hart, Thomas, Reps. of, Moattown, Kildalkey 2
Hartley, Richard W., Beechpark, Clonsilla, Co Dublin 1,298
Hatch, John, Duleek, Co Meath 159
Hawkins, James, 20 Middle Gardiner Street, Dublin 252
Hawkshaw, Col., Reps. of, Dublin 153
Headfort, Marchioness of, Eaton Square, London 133
Headfort, Marquis of, Headford House, Kells 7,443
Healey, Robert, Carnacop, Navan 206
Heeny, James, jun., Gaskinstown, Duleek 3
Heeny, John, Gaskinstown, Duleek 5
Heeny, Richard, Gaskinstown, Duleek 2
Heffernan, Margaret, Baltinoran, Kinnegad 1
Heffernan, M., Reps. of, No Address 429
Hegarty, Christopher, Commons, Navan 2
Hegarty, James, Commons, Navan 5
Henderson, George, Dunshaughlin, Co Meath 2
Henn, William P., 10 Ely-place, Dublin 358
Henry, Alex, Reps. of, Rathesker, Co Louth 738
Henry, Arthur, Lodge Park, Straffan, Co Kildare 323
Henry, Thomas E., 169 Middle Abbey st, Dublin 233
Henzell, Jane Anne, Coolnahinch, Moynalty 206
Hewetson, Amelia Sarah, Merton, Enniscorthy 129
Hewitt, Lady, Reps. of, Dublin 379
Hill, Frances, No address 421
Hill, John, Reps. of, Clonmellon 112
Hilliard, Michael, Watergate St, Navan 1
Hinds, John T., 37 Westmoreland St, Dublin 369
Hodgens, Henry, Beaufort House, Rathfarnham 1,729
Hodson, Sir George, Hollybrook, Bray 367
Holmes, George, Reps. of, Stoneyhurst College, England 235
Homrigh, John Van., No address 107
Hone, John, Ashton Park, Monkstown 44
Hone, Nathaniel, Malahide, Dublin 1,618
Hope, Edward, Clondaleeves, Killucan 985
Hopkins, Jane, 16 Middle Mountjoy St, Dublin 246
Hopkins, Jane, Julianstown, Nobber, Co. Meath 367
Hopkins, Mr. 31, Lower Ormond Quay, Dublin 510
Hopkins, Mrs, No address – 74
Hopkins, Mrs. Mary, Quarry Bank, South Staffordshire. 93
Hopkins, William, Mitchelstown, Athboy, 427
Horan, Rev. Edward, Johnstown, Navan, 21
Howard, Jane, Ballynadrimna, Kildalkey. 69
Howard, John and Mooretown, Ardcastle . 13
Christopher
Howard, Sir Ralph, bart, Belgrave Mansions, Grosvenor. 292
Reps. of. Gardens, London, S.W.
Howard, Robert, Ballynadrimna, Kildalkey. 80
Howard, William N., 7, Prince Edward Ter., Blackrock. 356
Howth, Earl of, Howth Castle,Co. Dublin. 2,061
Hudson Richard, Baillinteer, Co. Clare. 21
Hughes, Peter, Victoria St., Belfast. 29
Hussey, Anthony, Weston, Naul, Co. Dublin. 105
Hussey, Edward, Rathkenny, Slane, Co. Meath. 2,917
Hussey, Malachi S., Weston, Naul, Balbriggan. 4,100
Hutchinson, Col. C. S., Seafield House, Donabate. 809
Hutchinson, Miss S., Galway 483
Hutchinson, Sir W. S., bart County Galway 652
Ireland, Lydia Barbara, Leeson Park, Dublin, 521
and Seymour, Mary Anne Geraldine St., Dublin
Irwan, Bridget,. Legavoreen, Drogheda, 6
Irwin, Edward. (In Hotel, Kingscourt, 86
Chancery).
Irwin, James, Hardwick St, Dublin, 243
Jackson, Gordon, Lisnahoe, Kingscourt, 400
Jackson, Thomas, jun., Lisnahoe, Kingscourt, 96
Jackson Thomas sen., Lisnahoe, Kingscourt 278
Jameson, John J., St. Marnock, Malahide, Co. Dublin 4,092
Jameson, Thomas 182, Great Brunswick Street, Dublin 232
Jebb, Rev. John No address 945
Jebb, The Misses, Dublin. 626
Jiles, Patrick Moyfin, Longwood, 66
John, William, Belfast . 125
Johnston, Eliza M, Wanestown, Dunsany, Navan. 1,503
Johnston, Mrs, Parc-na-Grier, Loughlinstown. 72
Co. Dublin.
Johnston, Mrs, No address 30
Joly, Jasper R., 33, Rathmines Road, Co. Dublin. 1,346
Jones, Gilbert P., Bellvue, Clifton, England, 975
Jones, John C., Naher, Belturbet, 479
Jones, Patrick., Trim 297
Jones, Theobald., 22, Leeson St, Dublin. 216
Kavanagh, Catherine., Commons, Navan. 7
Kavanagh, George Kingstown. 286
Kavanagh, Patrick, Commons, Navan. 9
Kavanagh, Mrs. Thos., Commons Navan, 13
Kearney, Patrick J., Miltown House, Clonmellon 2,374
Co. Westmeath.
Kearney, Thomas., Wallerstown, Moynalty 8
Keating, Geo., Reps of Dublin. 253
Keeffe, Marcus., Laracor. 7
Keiran, Nicholas, Eccles Street, Dublin. 33
Kellett, John, Ballynadrimna, Kildalkey. 180
Kellett, Richard, Ballynakill, Enfield. 390
Kellett, Rich,. Reps of. Barleyhill, Kingscourt 760
Kelly, Eleanor, Clontarf, Co. Dublin 117
Kelly, Francis James. Thomastown, Duleek, 146
Kelly, Mrs. Margaret, Painestown, Navan, 115
Kelly, Margaret M., Rathmullan, Drogheda, 134
Kelly, Maria, Seneschalstown, Slane, 457
Kelly, Martin, Greenogue, Ashbourne, Co. Meath 7
Kenna, Patrick, Larch Hill, Kilcock. 730
Kennedy, Bryan, Rathcore, Enfield, 293
Kennedy, Patrick, No address 936
Kennedy, Patrick J., Dunboyne Castle, Dunboyne 330
Kennedy, Richard, Drogheda, 17
Kennedy, Thomas, The Mills, Trim, 417
Kent, William J., Trommon, Rathmolyon, 103
Keogh, Catherine E., Turner's Buildings, 43, Upper 604
Rathmines, Dublin
Keogh, George, 50, Westland-row, Dublin 491
Keogh, Mary Anne, Turner's Buildings, 43, Upper 250
Rathmines, Dublin.
Keogh, Thomas, 3 White's-lane, South Burgh-quay 147
Dublin.
Keoghan, Patrick, Knockumber, Navan, 7
Kiernan, Francis Ballynadrimna, Kildalkey 216
Kimmins, Henry, Dublin, 100
King, Bryan, Kilmurry, Trim 125
King, Margaret, Crickstown, Ashbourne, Co. Meath 188
Kingston, Mrs. Jane, No address 1,166
Kinshella, John, Peldonstown, Navan, 445
Kinshella, Laurence Knockharley, Navan 458
Knaggs, George, West Street, Drogheda, 22
Ladley, Essy, Kilmainham, Kells, 81
Lambert, Gustavus W., Beauparc, Slane, 512
Landy, Bridget, Crickstown, Ashbourne, Co. Meath. 14
Landy, Kate, Westfield Cottage, Kells, 66
Langan, Frederick H., Mount Heavy, Hill of Down. 929
Langan, John, Bartramstown, Ardcath, 88
Langan, Mrs., Bellewstown, Co. Meath, 5
Langan, Richard, Bellewstown, 240
Langan, Robert, Kiltale, Dunsany, Navan, 74
Langdale, Charles, The Abbey, Celbridge, 486
Langford, Lord, Summerhill Castle, Summerhill 2,231
County Meath.
Lansdowne, Marquis of, Berkeley Square, London, W. 12,995
Larkin, Philip, Red Bog, Dunshaughlin. 1
Leathley, Rev. J. F., No address 157
Lee, Thomas, Kildare, 269
Leeson, Hon. Robert England 82
Leeson, Sir William, London, 252
Lefroy, Mrs., Dublin, 773
Leinster, Duke of, Carton, Moynooth, 1,044
Leland, Francis W., Beltichburne, Drogheda, 239
Lennon, Charles, Newcastle, Enfield,. 266
Leonard, John, 27, Rutland Sq., North, Dublin. 694
Leonard, Richard, Kilmore, Co. Meath. 210
Leslie, John, Glasslough, Monaghan. 2,344
Levinge, Anna, No address 446
Levinge, Marcus H., Enniscoffey, Miltownpass. 421
Levins, Thomas N., Newtown, Bellewstown 105
Lewis, Harvey John, 24, Grovenor Sq., London. 90
Lewis, Henry O., Inniskeen, Co. Monaghan. 173
Lightholder, George, Knockumber, Navan. 10
Little, Hon, Judge, New Brighton, Monkstown. 437
Littledale, W. F., 3, Sydenham Villas, Bray. 12
Local Government Board Custom House, Dublin. 52
Logan, Nicholas, R., Smithstown, Dunshaughlin. 294
Longfield, Wm. & Thos., Ashgrove, Queenstown, Co. Cork. 975
Loughran, Mary, Gaskinstown, Duleek. 2
Loughran, Pat & John, Gaskinstown, Duleek 1
Louth, Lady, Louth Hall, Ardee, Co. Louth. 161
Lube, William F., 30, Mountjoy Square, East, Dublin. 130
Luby, John Henry, Lake View, Kingscourt. 497
Lusi, Countess No address 555
Lynch, David, Belphere, Tara, Navan, Co. Meath. 64
Lynch, Miss Belphere, Tara, Navan, Co. Meath. 26
Lynch, Philip J., 14, Suffolk St, Dublin. 346
Lynch, Thomas J., Belphere, Tara, Navan, Co. Meath. 75
Lynch, Thomas R., Headfort Place, Kells. 122
Lyons, John C., Leddistown, Mullingar. 397
McArdle, Eliza, No address 74
McArdle, James, Commons, Navan. 1
McArdle, John, Commons, Navan. 2
McCabe, Bryan J., Doghty, Rathoath, Co. Meath. 56
McCabe, Felix, Kingstown, Co. Dublin. 26
Macann, James, Reps.of. Drogheda. 1,072
McCann, James, Castlemartin, Navan. 676
McCann, John, Beaumont, Duleek. 73
McCann, Joseph, Herberton, Blackrock, Co. Dublin. 276
McCartney, George, Reps.of Lisanore Castle, Co. Antrim. 310
McCartney, Margaret, Balrath, Drumconrath. 85
McCausland, Rev. Marcus Birr, Parsonstown, King's County. 221
McConkey, Robert, Stagreenan, Drogheda. 74
McCourt, John, Boolies, Duleek. 41
McCullen, John, Painstown, Co. Meath. 26
McCullin, James, Benbeg, Drogheda. 55
McCullin, James, Duleek St, Drogheda. 27
McDermott, Thos., Reps. of, Wicklow. 1,125
McDonnell, Francis Dunferth, Enfield, Co. Kildare. 310
McDonnell, Jane, Gaskinstown, Duleek. 1
McDonnell, Richard, Gaskinstown, Duleek. 1
McDougall, William, No address 122
McDougall, William, No address 9
McEvoy, Edward, Tobertynan, Rathmoylan. 2,411
McEvoy, Maria, Stagreenan, Drogheda. 52
McEvoy, Peter, Reps. of, Drogheda. 117
McEvoy, Thomas, Balmarino, Drogheda. 79
McGrath, C. B. 49. Denzille St.,Dublin. 39
McGrath, Edward, Drakerath, Carlonstown, Kells. 8
McGrath, John, Kilmainham, Kells 56
McKay, William, 14, Stephen's Green, North, Dublin. 754
McKeever, Jane, Stephenstown, Navan. 269
McKenna, Arthur H., Dieppe, France. 474
McLaughlin, Dr., Sydney Parade, Dublin. 5
McMahon, Patrick, Cormeen, Bailieborough. 64
McManus, James, No address 267
McManus, Marcus, Reps of No address 367
McNally, James, Tullaghmedan, Dunsany, Navan. 20
McVeigh, Ferdinand, Drewstown, Athboy, County Meath. 2,270
Madden, John T., Ninch, Balbriggan. 255
Madden, Nicholas, Branganstown,Summerhill, C o. Meath. 16
Magan, Mrs. E. G., Killyon, Hill of Down, Co. Westmeath. 4,418
Magennis, Charles, Commons, Navan. 2
Magennis, Michael, Commons, Navan, 1
Magill, James, McGillicuddy Beafort, Killarney, County Kerry, 386
Magrane, Patrick, Commons, Duleek, 3
Maguire, A. R., Dublin 417
Maguire, James, Common, Duleek, 1
Maguire, Lieut-Colonel John Newgrange, Drogheda, 290
Maguire, Patrick, Fowlerstown, Bellewstown. 38
Maher, James, Roestown, Dunshaughlin, County Meath. 907
Maher, John, Ballinkeel, Enniscorthy, Co. Wexford. 528
Maher, Patrick, Clownstown, Tara, Navan 606
Maher, William, 1. St. John,s Terrace, North Circular Road. 577
Mahon, James, Kilmainham, Kells, 8
Mahon, Michael, Red Bog, Dunshaughlin. 3
Mahon, Philip, Kilmainham, Kells, 7
Maley, Michael, 4, Fitzwilliam Sq, East Dublin. 44
Malone, Eliza, Fosterstown, Trim. 9
Malone, Patrick, Trim, 29
Malton, Isabella, 16, Great Cumberland St, Hyde Park, 2,883
London, W.C.
Mangan, Michael, No address 524
Mapas, Talbot, England 352
Marsh, George, Moate, Co Westmeath, 201
Martin, Catherine, Commons, Duleek, 1
Martin, John, Gardiner St, Dublin, 90
Martin, Rev. Thomas, Trim, Co, Meath, 45
Martin, Thomas, Flemingtown, Ratoath, Co. Meath. 172
Marthy, William, No address 652
Massereene, Lord, Oriel Temple, Collon 2,045
Masterson, Hanna, J., 1. Capel Street, Dublin(Office) 450
Mathews, James, Mount Hanover Ho.,Drogheda. 968
Mathews, John, Mount Hanover, Drogheda, 2
Mathews, Rev. Thomas, James St, Drogheda, 48
Mathews, Thomas, Annagor, Co. Meath, 298
Mathews, Patrick, Annagan, Drogheda, 24
Maunsel, Geo, Woods 10, Merrion Sq., South, Dublin. 319
Maxwell, J. W., Downpatrick, 172
Maxwell, Robert P., Downpatrick, 739
Mayne, Miss Mary, 9. Belvidere Pl., Dublin. 189
Mayne, Rev. Wm. J., Dublin, 43
Mayo, Earl of, Hayes, Navan, 2,360
Meade, John, Rooskey, Drumconrath, 105
Mealia, Nicholas, Fodeen, Tara, Navan. 5
Meath, Lord Bishop of, Ardbraccan House, Navan, 70
Meldon, Charles H., 25, Rutland Sq., North Dublin. 106
Metge, Peter Ponsonby, Athlumney, Navan . 788
Metge, Rev. William Banbridge, Co. Down 24
Michell, Mrs Pulteney, Bath, England 377
Miller W.R 3 Ashford Ter, Ballsbridge, Dublin 96
Mollan, John, MD Fitzwilliam Sq, Dublin 368
Molloy, Richard Trim, 9
Moloney, William Thurles, Co. Tipperary 608
Monaghan, Patrick Commons, Navan 2
Montgomery, Alex, S. Kilmor House, Balliver, Kells 2,199
Montgomery, John No address 30
Moore, Emily, Reps. of Naas, Co. Kildare 236
Moore, Rev. Henry, Julianstown, Co. Meath 18
Moore, James, O Carlow, Co. Carlow 697
Moran, James Fowlerstown, Bellewstown 32
Moran, John, Reps. of Fowlerstown,Bellewstown 6
Moran, Patrick Julianstown, Co. Meath 4
Morgan, Patrick Commons, Navan 1
Morgan, William Flowerhill, Navan 2
Mountford, Archibald, Dublin 59
Mullen, Catherine Drumcondra, Dublin 56
Mullen, Michael Gaskinstown, Duleek 1
Mulvey, Margaret Red Bog, Dunshaughlin, 2
Munkettrell, Anne 57 Percy Pl. Dublin 88
Murland William, J Fitzwilliam-Sq, Dublin 1,167
Murphy, Mrs. Anne Banbridge 200
Murphy, Christopher Dunshaughlin, Co. Meath 11
Murphy, Francis Kilcairne, Navan 268
Murphy, George. F The Garage, Dunsany, Navan 505
Murphy, James No address 30
Murphy, J.S Cork 1,196
Murphy, O'C, S Braymount, Laracor 372
Murphy, Patrick Gaskinstown, Duleek 3
Murphy, Richard Trevet Grange, Dunshaughlin 165
Murphy, Thomas Dunshaughlin, Co.Meath 110
Murphy, Thomas Mooretown, Ardcath 1
Murphy, William Mount Merrion, Stillorgan, 2,660
Co. Dublin
Murphy, William Dunshaughlin, Co. Meath 130
Murray, Arthur. G Ashfield, Slane 674
Murray, Captain Cookstown, Enniskerry, 185
Murray, Christopher Commons, Navan 1
Murray, Rev. F. A London 58
Murray, Mrs Tanderagee, Rathmolyon 31
Murray, Richard Commons, Navan 1
Murray, Thomas Tanderagee, Rathmolyon 10
Murray, William Dundalk 4
Murray, William Dalystown, Trim 32
Murtagh, Bernard Knockumber, Navan 2
Murtagh, Judith Knockumber, Navan 6
Murtagh, Mary Knockumber, Navan 1
Naper, James Lennox Lough Crew, Oldcastle 18,863
Neary, O.P Drogheda 68
Netterfield, Moses, Jun. Ballyconnell, Co, Cavan 18
Netterville, Lord Dublin 417
Neville, Rev. Wm A No address 386
Newman, Henry Kilmainham, Kells 28
Newman, James Kilmainham, Kells 26
Newman, Mary P Kilmainham, Kells 5
Newman, Matthew Kilmainham, Kells 6
Newman, Patrick Kilmainham, Kells 5
Newman, Thomas Kilmainham, Kells 21
Newman, William Kilmainham, Kells 9
Nicholson, Christr. A Balrath, Burry, Kells 7,693
Nicholson, Gilbert Glenmore, Drogheda 493
Nicholson, Rev. Wm Wycombe, Newbury, Berks. 686
Nicholls, Patrk. J. M. D Belmount, Navan 28
Nicholson, William N Balrath, Bury, Kells 232
Nixon, Mrs Dublin 84
Norman, Alexander C Rutland Square, Dublin 84
Norman, Thomas Lee Corballis, Ardee, Co Louth 886
Norris, Edward M, Reps. of England 171
Nugent, C E Swansbourne, Winslow, England 526
Nugent, George No address 1,013
Nugent, Sir John, Bart No address 400
Reps, of
Nugent, Lady Ballinlough Castle 283
Nugent, Richard 32, Charing Cross, London, S. W. 211
Nulty, Right, Rev. Dr Mullingar 83
O'Beirne, Edmond Headfort Place, Kells 52
O'Brien, James Howth, Co. Dublin 38
O'Brien, Jos.P Bonnianstown Hse., Duleek, Co. Meath 127
O'Brien, Miss Bennettstown, Dunboyne 2
O'Connor, Denis Corrig-av, Kingstown 287
O'Connor, Capt. George Royal Artillery, 16th Brigade, India 342
O'Ferrall, Edwd. More, Monasterevan 2,598
Reps. of
O'Ferrall, Right Hon Ballyna House, Enfield 380
Richard More,
Ogle, Arthur No address 88
Ogle, William, A England 599
O'Grady, Mrs. M No address 57
O'Hara, William Dublin 77
O'Leary, H, Reps. of Bachelors Walk, Dublin 24
O'Reilly, Anthony Mullingar, Co. Westmeath 138
O'Reilly, Anthony Baltrasna, Oldcastle 1,536
Reps. of
O'Reilly, D. C Boyne Lodge, Trim 123
O'Reilly, Edward Gregg's Navan 446
O'Reilly, Edwd. Sterling, Woodfort House, Kingscourt 91
O'Reilly, Farrell Kilbeg, Carlanstown, Kells 344
O'Reilly, Hugh, Reps. of, Rathaldron, Navan, 243
O'Reilly, James W., 88, Lower Gardiner St., Dublin. 5
O'Reilly, John Moynalty 266
O'Reilly, Laurence No address 176
O'Reilly, Louisa No address 46
O'Reilly, Richard, Sackville Street, Dublin 704
O'Reilly-Dease, Matt, Drogheda, Co. Louth 184
Osbourne, Charles W. Rosnaree, Slane, 689
Osbourne, Francis C. Smithstown, Julianstown. 717
Osbourne, Henry St. George Dardistown Castle, Julianstown 970
Oswald, Mrs. Rathkeale, Co. Limerick 1
Owens, Anne, Commons, Navan, 7
Palles, Christopher, Dublin, 353
Palmer, William, Dromahair, Co. Leitrim, 130
Patrick, Mrs. Eliza, No address 251
Patten, Rev. F., A.M., No address 148
Pentland, George H., Blackhall, Termonfeckin 457
Pentland, Dr. Henry, Maudlin Street, Kells, 33
Pentony, Patrick, Commons, Navan 10
Pentony, Thomas Platten, Co. Meath 38
Pepper, Blundell, Lancashire, England, 526
Pepper, Thomas St.George Ballygarth Castle, Co.Meath 1,884
Perrin, William Northumberland, Dublin 11
Pierce, William Clonycavan, Ballivor 296
Plunkett, George Arrigal, Nobber 110
Plunkett, James Trim 81
Plunkett, Jos. Red Bog, Dunshaughlin 21
Pollock, Arthur 21st Fusileers, Hythe, 848
Pollock Louisa, Oatlands, Navan 65
Pollock, Maria Mountainstown, Navan 1,174
Potterton, Rev. John No address 377
Reps. of
Potterton, John No address 127
Potterton, Thomas Moyrath, Kildalkey 966
Potterton, William Kildalkey 422
Powell, Nathaniel R. Newtown Park, Blackrock, Co. Dublin 182
Pratt, Edwina Rebecca, No address 89
Pratt, Mervyn, Cabra Castle, Kingscourt 1,014
Preston Rev. Arthur Kilmeague, Naas, Co. Kildare 826
Reps. of
Preston John Joseph Bellinter, Navan 7,415
Preston, Nathaniel F. Swainstown, Dunsany, Navan 1,234
Preston, Hon. Thomas Silverstream, Balbriggan 166
Purcell, Rev. Francis Tradley, Lichfield, England 1,217
Purdon, Henry Ballynakill, Enfield 395
Purdon, Philip E. Kilcooley, Trim 63
Quinn, Elizabeth Commons, Navan 1
Quinn, Sylvester Commons, Navan 2
Quirke, Edward Montebello, Newtown Ave., Blackrock 186
Radcliff, Henry Meadsbrook, Duleek, Co. Meath 405
Radcliff, John Wilmount, Kells 911
Radcliff, Thomas Wilmount, Kells 539
Rafferty, Michael Ratoath, Ashbourne, Co. Meath 22
Railway Co.Dublin and Amiens Street, Dublin 463
Drogheda.
Railway Co.,Dublin Broadstone, Dublin 368
and Meath
Railway Co., Midland Broadstone, Dublin 435
Great Western
Railway Co., Navan Broadstone, Dublin 135
and Kingscourt
Ramadge, Henry Clare Street, Dublin 116
Ramadge, Smith Woodhouse, Newry 909
Rathbourne, Henry T. Belturbet, Cavan 157
Rathburne, John Annesbrook, Mullagh, 217
Read, Phillip, Co.Clare 57
Reddy, Thomas Commons, Duleek 1
Reeves, Edward Stephens Green South, Dublin 28
Reeves, Robert 17, Merrion Sq, East, Dublin 252
Reid, Ignatious Ballymacoll, Dunboyne, Co. Meath 147
Reilly, Anne Baskinagh, Kildalkey 34
Reilly, Charles Knockbrack, Co. Dublin 52
Reilly, Farrell Kilbeg, Carolanstown 322
Reilly, Mrs Frances Mullingar, Co. Westmeath 204
Reilly, Hugh Baskinagh, Kildalkey 59
Reilly, Luke Commons, Duleek 3
Reilly, Patrick Killeen, Dunshaughlin 2
Reilly, Patrick Riggans, Dunshaughlin, Co.Meath 95
Reilly, Peter Peircetown, Kilcock 146
Reilly, W.A.A No address 356
Rennie, Mrs Grangend Commons, Dunshaughlin 63
Reynell, Richard, Killynan, Killucan 152
Reynell, Samuel A. Archerstown, Killucan 1,519
Rich, George W. No address 1,294
Rippon, Mrs Glenbawn, Co.Wicklow 260
Roberts, Thomas L. Dormstown, Navan 505
Robinson, William H. Todd and Burns, Dublin 129
Rochford, Michael Kilcock 89
Rochford, Francis Cunaghstown, Cullmullen, Dunshaughlin 125
Roe, Joseph Stoketown, Laracor 32
Rooney, Edward Sutherland, Ratoath, Co.Meath 540
Rooney, James Red Bog, Dunshaughlin 2
Rotheram, Edward Crossdrum, Oldcastle 5,046
Rotheram, George A. Kilbride Castle, Trim 262
Rotheram, George S. Fairy Hill, Blackrock 1,701
Rotheram, Morgan F. Belview, Crossakiel 725
Rothwell, Thomas Rockfield, Kells, Co.Meath 3,167
Rotten, Col. Grey, No address 661
Rotten, John Royal Artillery Sheffield 911
Rowley, Henry Maperath, Kells 684
Rowley Hon.H. L. Carlton Club, London 1,492
Rowley Hon. Richard No address 1,144
Rowley, Standish G. Sylven Park, Crossakeel 1,165
Russell, Earl 37, Chesham Pl, London S W. 3,167
Russell, Mary Fringestown, Navan 164
Russell, Thomas Thurstianstown, Slane 117
Rutherford, Mrs Moorestown, Ardee, 117
Ryan, James Newtownmoyaghy, Kilcock 50
Rynd, R. F., Reps of Ryndville, Enfield 1,426
Sadlier, Rev. Francis Hyde Park, London 518
Sallary, Charles Platten, Drogheda 41
Sandford, Rev. Samuel Killdollary, Co.Cork 14
Saunderson, Rev. J. W. Killeshandra 324
Scott, Rev. Charles B. Deansyard, Westminster 1,390
Scriver, William B. 33, Stephens Green North, Dublin 70
Shannon, George W. 17, Ormond Quay, Dublin 3
Shaw, Major Wm. Alex, Inch Ho., Balbriggan 644
Shaw, William J. A Travellers Club, London 1,673
Sheel, Robert 19, Upper Sackville St, Dublin 56
Sheffield, Earl of England 1,085
Sheppard, Harriett No address 85
Reps. of
Sheridan, Mrs Bettystown, Co.Meath 439
Sheridan, Rev. John Lough Sheelin, Oldcastle 124
Reps. of
Sheridan, John E Macetown House, Tara, Co. Meath 295
Sheridan, Richard Oldcastle, Co. Meath 86
Sheridan, Thomas B. 17, Upper Fitzwilliam Street, Dublin 86
Sherlock, David Dublin 181
Sherlock, Patk & John Duleek St, Drogheda 7
Shields, James Poles House, Kingscourt 76
Sillery, Henry Slane, 199
Sillery, Miss No address 74
Simpson, Richard A. Elmgreen, Castleknock, Co.Dublin 601
Singleton, Henry S Hazlyheath, Hants, England 508
Singleton, H,C Aclare, Drumconrath 4,877
Singleton, Sydenham No address 257
Smith, Anne Commons, Navan 1
Smith, Currell B (jun) Bazni, Lucca, Tuscany 222
Smith, Edward T, Croom, Co. Limerick 531
Smith, John Red Bog, Dunshaughlin 1
Smith, Michael, Commons, Navan 1
Smith, Moore, Toome House, Toomebridge Co. Antrim 463
Smith, Patrick, Rosemount, Bailieborough 187
Smith, Richard J, Simmonscourt, Donnybrook 686
Smith, St, George, Greenhills, Drogheda 297
Smith, St Geo Reps of Greenhills, Drogheda 84
Smith, St George W., Newtown Ho, Carlanstown, Kells 342
Smith, Lieutenant Col Annesbrook, Duleek 981
Stephen H,
Smith, Thomas Greystones, 190
Smith, William Mullafin, Duleek, 117
Smith, William B Barbavilla, Co. Westmeath 478
Smith, William E Glanneagh, Drumcree, 223
Smith, Captain Wm. F Mullafin, Navan, 551
Smyth, George Charles, Queensborough, Drogheda 761
Smyth, Henry No address 23
Smyth, Luke Market Square, Navan 122
Smyth Ralph Newtown, Termonfeckin 60
Smyth Richard A., Lara, Portarlington 1,220
Smyth Richard A., 25 Portarlington Pl, Dublin 26
Smyth Thomas Ballinagall, Mullingar 452
Smyth, William E Glanmore, Drumcree, Westmeath 425
Snell, Mrs. E. S, 27, Broadwaterdown, 298
Tunbridge Wells, Kent
Society Incorporated, No address 15
Somerville, James Ross, Mountugent 346
Soran, Michael Garballagh, Duleek, 393
Standish, Henry, Rathbeggan, Batterstown, Meath 868
Stanhope, Mrs. R, Parsonstown Manor Batterstown 367
Stronge, H, L. Probate Court, London 671
Sullivan, Francis, Navan 164
Sullivan, Francis, Athlumney, Navan 308
Sullivan, Rev. William, Dublin, 46
Sullivan, William, Kilberry, Navan, 473
Supple, David W Dunshaghlin, Co. Meath 4
Supple, William. R, Janeville, Dunleer, Co. Louth 4
Swan, James, Skreen, Tara, Navan 8
Swanzey, Rev. James Dublin, 118
Sweetman, John, Drumbarragh, Kells 549
Sweetman, Mrs, Maryborough, Queens County, 953
Swift, Godwin M, Reps of No address 882
Synge, Francis, Dublin 25
Taaffe, John, Smarmore Castle, Ardee, 691
Taaffe, John R Ardmulchan, Navan 724
Taaffe, Stephen, Glenkieran, Ardee, 205
Tabuteau, Joseph Dublin 243
Tallon, James, Dunshaughlin, Co. Meath 7
Tandy, Thomas, Jonesbrook, Clonmellon 623
Taylor, J.J., Swords, Co. Dublin 105
Taylor, General Richard Ardgillan, Castle, Balbriggan 1,304
C.H. .
Taylor, Robert, Corballis, Julianstown 7
Taylor, Right Hon.
Thomas E. Ardgillan, Castle, Balbriggan 7,135
Teernan, Patrick, Listoke, Drogheda, 57
Tighe, Anne Commons, Navan 1
Tisdall, John Charlesfort, Kells, Co. Meath 2,653
Tisdall, William, Balbrigh, Navan, 152
Thomond, Marchioness, England, 1,779
Reps of.
Thompson, Charles W. Holywoodrath, Cloughran Huddart 439
Thompson, George W 9, Hume St, Dublin 70
Thompson, Thomas, Hollywood Rath, Co. Dublin 323
Thompson, Thomas H, 95, Lower Leeson St, Dublin 638
Thompson, William, Liverpool, England, 190
Thompson, William, Rathnally, Trim 2,154
Thunder, George, Kingstown, Navan, 206
Thunder, Michael Lagore, Dunshaighlin, 1,065
Tobin, Nicholas Skreen, Tara, Navan 25
Trench, Rev. William Liverpool, 170
Trimleston, Lord, 24, Park Le., London, W 3,025
Trinity Collage, Dublin, No address 345
Trustee Blue Coat Dublin 586
Hospital.
Trustees of Edward Bligh: 40, Lower Dominick Street Dublin 5,289
Hamilton Charles William,
and Hamilton, Arthur.
Trustees of Geo. Ball. Dublin 136
Trusteesof Thos. Bligh, 40, Lower Dominick Street, Dublin 2,154
Trustees of G. Hamilton Chester Place, Chester Square, London 1,333
Trustees of La Nauze, 15, Molesworth Street Dublin 197
Trustees of Netterville Dowth, Drogheda 86
Institution
Trustees of Poor of St Johns, Drogheda, 23
Trustees of Thomas Charlton, Court of Chancery Dublin, 329
Trustees Royal College of Maynooth 438
Maynooth
Trustees of South Drogheda 27
Commons Fund
Trustees of T.T. Taylor North Georges St., Dublin 272
Tucker, Martin Petersville, Moynalty, 421
(In Chancery)
Tuite, Mrs. F., No address 104
Tuite, Thomas, Granard, Co. Longford 70
Twohill, Jeremiah, Dublin 141
Tyrrell, James, 5, Dawson St, Dublin 990
Tyrrell, John, No address 283
Urquhart, Pollard, Castlepollard, Co. Westmeath, 558
Vandeleur, Richard J. Baden-Baden, Germany 598
Ormsby.
Van Homrigh, John Upper Mount St., Dublin 465
Reps of,
Vaux, Lord, Rosmead 677
Verdon, Thomas 18, James's St., Liverpool. 221
Verschoyle, Lt,-Col. H. No address 257
Verschoyle, Mrs, Eden Square, London,. 1,137
Vigors, Mrs. Julia, No address 306
Wade, Rev. Edward, Derby England, 206
Wade, Robert C., Clonabraney, Crossakeel. 4,160
Wade, Thomas, Shrubbery, Kilcock, 158
Wade, Thomas F., Pekin, China, 314
Wade, W.B., Clonabraney, Co, Meath 14
Walker, Alexander, Bellair, Moynalty, 119
Walker Charles, Baskinagh, Kildalkey, 141
Walker. G., Gardiner St. Dublin 60
Walker, George Bonmahon, Pilltown 27
Walker, Gerald Ballynadrimna, Kildalkey 222
Wallace, Rev. Thomas 19 Leeson St, Dublin 48
Waller, James Noble, Allenstown, Navan 2,687
Walsh, James Commons, Navan 1
Walsh, Jane M, Balrathe, Navan 29
Walsh, Peter Mooretown, Ardcath 5
Walsh, Richard Dublin 536
Walsh, Samuel 21 Longwood Ave, Dublin 306
Walsh, Rev. Spencer Clonard Glebe, Hill-of-Down 8
Walsh, Thomas Larch Hill, Kilcock, Co. Kildare 275
Walsh, William Stadalt, Julianstown 445
Ward, Christopher, Norman's Grove, Clonee, Co.Meath 84
Ward, John Gunnock, Clonee, Co. Meath 5
Ward, William, Fieldstown, Oldtown, Co. Dublin 11
Wardell, John Thorncliffe, Rathgar, Co. Dublin 123
Waring, Lucius Lisburn 429
Warner, Mrs. Patience Dublin 267
Warren, Anne Drummiskin, Duleek 164
Warren, Charles Commons, Duleek 2
Warren, William Leggan Hall, Bellewstown 168
Webb, Noah Belleville, Tara, Navan 6
Wellington, Captain Parsonstown, Wicklow 226
Westenra, Captain J.J., United Service Club, Dublin 2,164
Whelan, James Mount Tallant House, Harold's Cross,
Co. Dublin 475
White, John Painestown, Dunshaughlin. 16
White, George, Painestown, Dunshaughlin 1
White, The Misses, Brighton, England 168
White, Samuel Painestown, Dunshaughlin 2
White, Thomas Painestown, Dunshaughlin 2
White, William Nenagh, Tipperary 36
Whitshed, Miss E, Collon House, Co. Louth 2,470
Whitty, Jeremiah G. Castleblayney. 53
Wilkinson, John Newtown, Trim 158
Wilkinson, John Curtistown House, Kilmessan, Navan 368
Wilkinson, John Trim, Co. Meath 274
Wilkinson, Mrs. Baronstown, Tara, Navan, Co, Meath 71
Wilkinson, Mary United States, America 7
Wilkinson, Peter Skreen Castle, Tara , Navan, Co. Meath 586
Wilkinson, Robert, Ringlestown, Kilmessan, Navan 124
Williams, James Lewis, Boyneview, Navan 422
Williams, John Arodstown, Summerhill, Co. Meath 296
Williams, John Kerr Arodstown, Summerhill, Meath 97
Williams, Maria Jane, 49, Clarinda Park East, Kingstown. 76
Williams, Mrs. R. 31, Lower Gardiner St, Dublin 114
Williamson, Miss M. A. Longford. 154
Wilson, Edward Belgrave Square, Monkstown 454
Wilson, Elizabeth 9 Lower Mountjoy St., Dublin 153
Wilson, George Oberstown, Tara, Navan, Co. Meath 304
Wilson, John Ruisk, Dunboyne, Meath 668
Wilson, Rachel Proudstown, Tara, Navan, , Meath 41
Wilson, Reps. of, 1, Capel St, Dublin 20
Wilson, Thomas, Oberstown, Tara, Navan, Meath 41
Wilson-Slator, G.W., Belleville, Tara, Navan 582
Winter, James S. Aghar, Enfield. 1,640
Wisdom, Obadiah, Reps of No address 216
Wogan, Simon, Dunshaughlin, Co. Meath 1
Woods, George Milverton House, Balbriggan 1,585
Woods, George, Celbridge, Co. Kildare 244
Woods, Hans H. Milverton, Balbriggan 2,572
Woods, John Mornington, Drogheda 42
Woulfe, Stephen Dublin 448
Wybrant, Robert Dublin 294
Wynne, James 25, Earl St, Dublin 185
Young, Anna S. Philpotstown, Navan 548
Yourell, John Philpotstown House, Trim 227
Yourell, John J. Caulstown, Dunboyne 63
Yourell, Mary Piercetown, Dunboyne 12
Yourell, Mary Anne, Quarryland, Dunboyne 245
Yourell, Patk. Reps of, 22 Smithfield, Dublin 140
Yourell, William Piercetown, Clonee, Co. Meath 28